Busy People.
Quick Results.
(Obviously)
I was able to get up earlier, work longer and dropped 20lb of ugly body fat lickety split
You have changed my life. Since I started working with Ollie 2 months ago I have lost 15lbs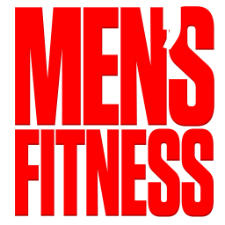 The Place Where We Live For Life, Not Beast Mode
Warning: This isn't for everyone!
Attention Ladies and Gentlemen, excuse me…
Attention BUSY ladies and gentlemen wanting to level up your health without spending hours in the gym trying to follow the most boring diet since boiled chicken & broccoli became a thing.
If You're Ready to Build Solid Muscle, Reveal the Sexy Body Hiding Underneath Your Winter Chub, or Just Drastically Improve Your Health, Energy, and Sex Drive…Take Just 8 Minutes, read This Page…
Warning: this is not for everyone
It's certainly not for you 'bro' if you just want to be asked 'How much do you bench?'
It's definitely not for you if you're looking to spend half your life in the gym to the point those joggers feel like they are part of your body.
And it is certainly not for you if you want to eat the same boring foods over and over making sure you NEVER eat out because, bro, that is not how we fit into the clean eating clan #fitfam
This Is Finally The Fitness Program Designed For Above Average Individuals Struggling To Find The Time To Chill Let Alone Work Out
We all deserve to be happy. Period.
Physically and mentally happy with your body when you look in the mirror every morning is what I want for you.
Whether this means you want some abs and a people double taking when you take your shirt off at the pool (or in your local tailor), or you want a butt that will give you major confidence when you rock up at that meeting to match that chiselled jawline.
"I got you.
I'm here guiding you every step of the way to your dream body."
Hi, I'm Ollie Matthews: fitness coach with over 12 years experience in the industry, hip-hop enthusiast (retired rapper…), a big Teenage Mutant Turtles fan (FYI Donnie, all day long), and also, nachos are life.
My goal in life is to help as many people as possible level up their health and feel amazing (because no matter how much we BS ourselves that computer belly is doing NOTHING for your confidence.
I got into the industry after losing 100lbs and competing in bodybuilding back around 2007, developing knowledge through various qualifications and studying for an MSc in Applied Sports Nutrition at university in Oxford and even along the way got to work with Taylor Swift's former manager Rick Barker hear how he found working with me right here.
And this is Ron, Ron is cool, Ron followed what I designed, Ron got results, Ron is happy (and pretty jacked for a 7 figure entrepreneur)
My passion for fitness grew before I was actually getting 'healthy'.
When I was 15 my dad died suddenly from a stroke, went into a hospital with a migraine on Wednesday, dead by the Saturday, he was 47 years old. Dealing with stress on a daily basis as a manager of a holiday park and very well known in the sales industry he seemed fine on the outside, a slight migraine here and there and nothing more was thought of it, he even went to the gym regularly and wasn't overweight, then the worst thing happened without any warning at all, Monday I spoke to him and then no more, no more words were passed between us, the last words were him simply asking if I got the money he sent, he was providing for his family as we all aim to do.
I pushed and realized my passion was in helping busy individuals because I couldn't help my dad, I didn't realize it at first purely because I had got overweight, I started working out to drop the lbs and ended up competing in 7 bodybuilding shows along with various endurance events building a name for myself working with some very high-level endurance athletes on their nutrition including a Tour De France rider, Olympic cyclist and world champion triathlete to name a few, but I didn't feel the passion here until I got deep into working with the busiest business people around and realized, wow, this is like helping my dad. If I stop even one child from losing their parent before their time then all of this, all the hours of study, hours of training and hours of pushing forwards has been worth it, this is my passion.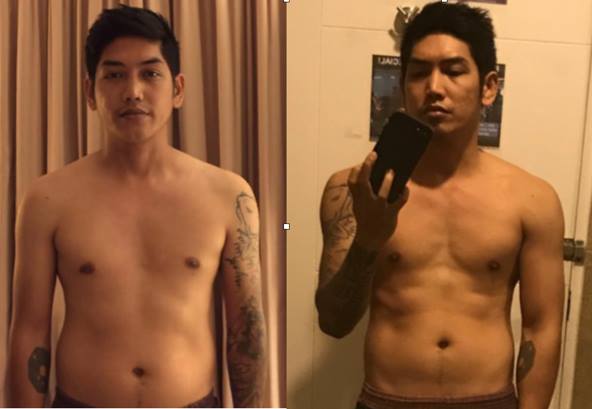 This is John, John also followed the plan and now manages to get 5 days of work into 2, that's kind of rad right? (This was in 7 weeks also if you want a time frame)
I've tried it all, believe me when I say that, I have made all the mistakes there is to make and experienced every diet and training method known to gym bros around the globe (even CrossFit) and one thing jumped out after all of this, it does NOT have to be boring, repetitive and you 100% do NOT need to be activating beast mode doing sessions so hard you can't take a crap without resembling Rocky calling out 'Adrian' after going the distance with Apollo Creed.
I believe in balance, finding the balance in health means getting it in the 5 M's
Madness (you need to have fun)
Money (makes the world go round)
Mindset (it's a buzzword but a cool one)
Movement (it's kind of exercise)
Marriage (relationships even with your reflection should be on point, you deserve it)
And finally here, we talk about having a scalable business, that's 100% what people want when they get into this industry as an entrepreneur or you have the ambition to reach the top in the corporate world, I get that.
But.
Without a healthy body, you haven't even got a sustainable business let alone scalable.
D epending on the package you choose (we will get to that later as I 100% won't have you getting more than you need)
Training specifically designed for you.
Everyone says that but believe me, this is specific to you, your schedule, your likes and needs along with the equipment you may have if you need to get the session done at home or at the hotel when travelling. One specifically designed to help you burn fat, build the body you desire and kind of life that 'optimized lifestyle' (again, added optimize because it's a cool word and I feel entrepreneurs get a boner over it)
A nutrition plan that you're able to follow.
Look, I won't beat around the bush, I will give you an ideal food plan for a good guideline day but you're not going to follow it, we will check in and design this as we are moving as no one likes to eat the same stuff every single day, some people do but no one wants to so this is designed and adjusted as you check-in. Look, you already know what to do, but you just don't realize it, you've been fed so much crap (literally) that you've been confused into thinking what is healthy actually isn't (that is not your fault, by the way, it's called marketing). There are many different approaches, we just will find the ONE that works for you which you are actually able to follow even when 'life' gets in the way and you have to go travel/socialize/be a human (delete as necessary).
Regular Check-ins.
We will check in either every 2 weeks or monthly depending on your package it'll be via email or a call, we make it work for you. But not just that, you have access to me via email.
Think of me like 7/11: I'm not always doin' business, but I'm always open.
Accountability.
Yes, this is a thing, no it isn't marketing hype, yes it means you're going to get 95% better results I saw it on a study somewhere, don't ask me which one because while I love evidence-based work I don't keep the file by my bedside table for lonely nights when I can no longer fit my macros with the whole tub of peanut butter, trust me, it's the secret.
"Luckily, having a superhero in your pocket we can make sure even when you're on the road or at events, you can send me menu's and with a little planning ahead we can make sure you're able to eat, drink and get ahead wherever you are."
On that note, crunchy or smooth?
"Online coaching isn't for everyone."
If you're smooth maybe you're in the wrong place, what is wrong with you?
OK, just kidding, carry on, we can convert you to the dark side sooner or later Anakin.
If that sounds like something you need right now then let's talk (there's a cool form I made if you click here, see, I can tech!Go on, just one slice.
PS – Okay, but seriously. I'm not trying to be that drunk friend who's had 4 divorces giving you marriage advice after a bottle of Jack Daniels on a cold winters eve.
I'm just SAYING that you should take a minute and ask yourself:
How much progress have you made in the last 3 months?
Now, how much would you like to make in the next 3?
If those two things don't match up, well, maybe what you're doing's not working. Maybe it's time to try something different. Maybe it's time to realize that you might not be able to make the progress you want without a little accountability, expertise, and skin in the game.
Or, maybe you like spinning your wheels and being frustrated.
What the fuck do I know? I only do this for a living.
Again, online coaching isn't for everyone.
If you're a total beginner, I'd much rather you spend some time in the gym with a coach who can physically show you how the correct form you need and push you a bit, if that's what you need. That's the safest way.
And even if you're not a beginner, it's possible that online coaching might not be right for you. Maybe you need someone to stand there and count reps and ask you about your weekend, maybe you just need to talk in-between sets, that's cool – but isn't that what Instagram was built for?
It's even possible that online coaching is exactly what you need—but that we're not a good fit. Like, maybe you hate puppies and think that Vanilla Ice dancing in the Turtles wasn't a good idea. If that's the case, I'm sorry, but this just ain't gonna work out.
BUT.
On the other hand.
It's entirely possible I'm the perfect coach for you and can help you do exactly what you want.
Let's figure that out together.
Apply below, and we'll be able to chat and see if you're a good fit.
And if it turns out we'll get along like Mikey and a slice of pizza AND I've got the room on the roster, we'll make some magic happen.
Fill out this app, and get ready to start taking gratuitous selfies.
Design
A Plan You Can Actually Follow
(Leave This To Me, It's My Superpower)
Develop
Habits You Can Follow Without Ever Having To Think
(Again, Let Me Think For You, It's Much Easier)
Do the work
OK, I Can't Do The Work For You But Think Of The Money You'll Waste If You Don't Do It
"I realized my health is essential to keep going as an entrepreneur
I was able to get up earlier, work longer and drop 20lb of ugly body fat lickety split"
Doberman Dan
"I realized my health is essential to keep going as an entrepreneur
I was able to get up earlier, work longer and drop 20lb of ugly body fat lickety split"
Doberman Dan
"Like an angel out of the sky I met Ollie and he's designed a plan customized to what works for me as an entrepreneur, getting my work done, growing my business and getting in shape.
You have changed my life"
Ron Reich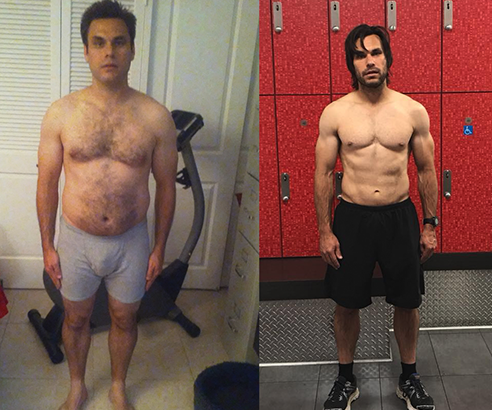 "Since I started working with Ollie and getting our accountability going I have had the highest direct response sales revenue in the history of my business"
Ryan McKenzie
Drop The Computer Belly In 90 Days
(Sounds Great Doesn't It)
For less than the cost of a personal trainer in your local gym (who is probably not as good as I am) you can become an online coaching client with the guy who is actually used to working with the busiest people around and dealing with every excuse you've ever had whilst STILL getting amazing results.
Revitalization Blueprint Coaching