Welcome To Your Health Screening
Let's get this show on the road
Thanks for signing up for coaching with Ollie Matthews.
Below you will find the links to the questionnaires to fill out in order for us to get the best possible results with the screening we are undertaking.
If you then book in once you've completed the questionnaires at www.ojayhealth.co.uk/call
I look forward to speaking with you
Ollie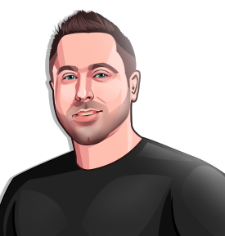 GASTROINTESTINAL ASSESSMENT – A healthy gut will be a game changer and this will tell us what could be going on right now within your gastrointestinal area.
BRAIN HEALTH SCREENING – This will allow me to see a good depth of where your health and neurological health is currently in order to build the right plan for us to move forward. It will open in a new window and automatically send me the results
DIRTY GENES – This will allow me to look into your genetics at a good level based on symptomology, again it will open in a new window and send me the results automatically.
DASS – This questionnaire will allow me to look at your current stress and anxiety levels to help me look at your adrenal function. This again is one to be downloaded, filled in and sent back to ollie@ojayhealth.com
As mentioned please book in your call to go through the screening here
Disclaimer: Please note this is not meant to diagnose any deeper medical condition but rather look through symptoms and all you to find a way of getting your body to support itself. We always recommend consulting a doctor if in doubt.